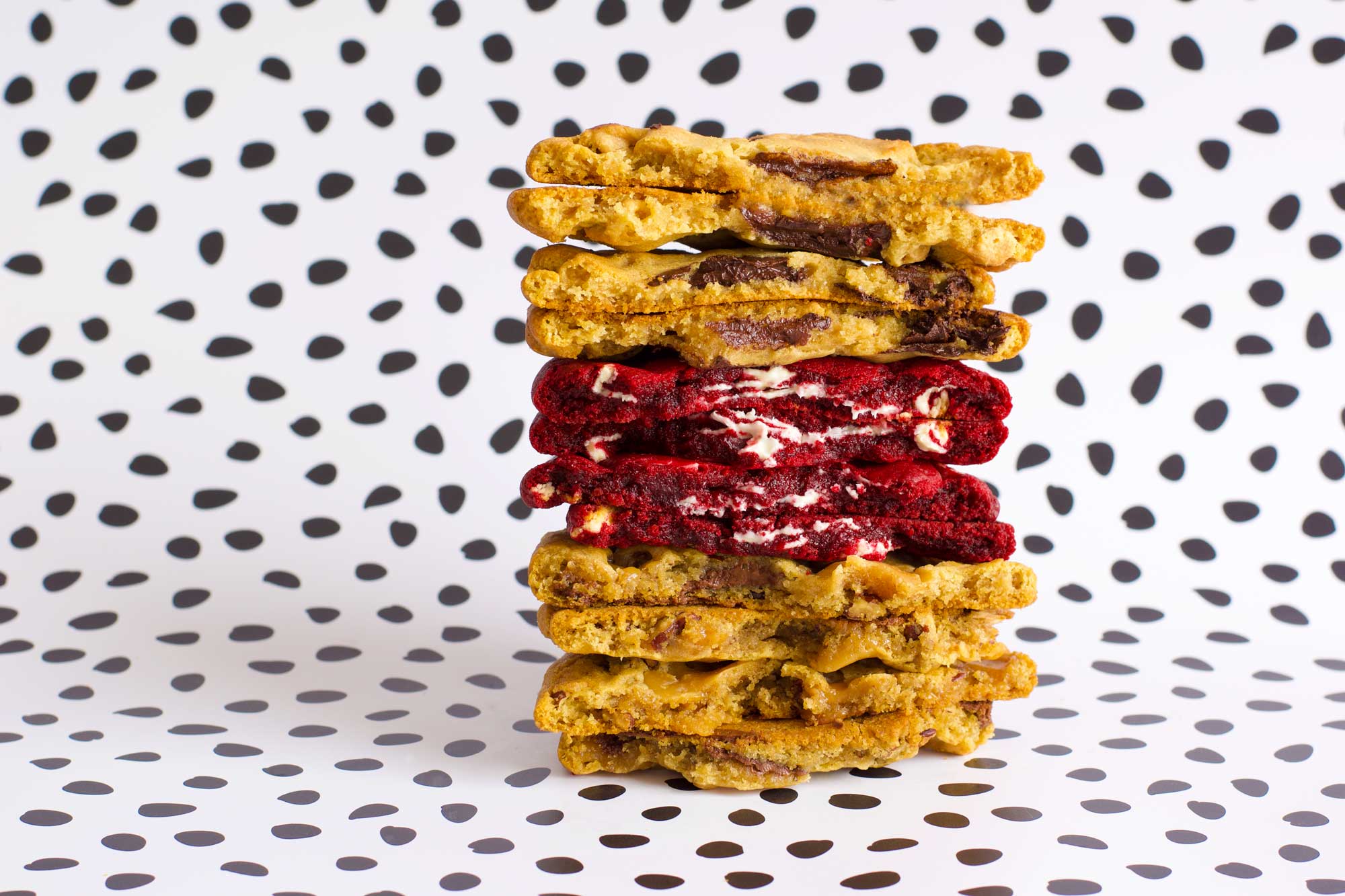 From chocolate chip cookies and red velvet cookies that melt in your mouth to mouth watering oatmeal cookies (or how about a kinder bueno cookie?), we have what you crave for your cup of coffee or tea! Get your tasty, crunchy and chewy cookies delivered across London.
What makes our cookies so unique? As you know, we're flavour obsessed! Before being sent into the wide world, each of our cookie recipes is slowly perfected by refining what already works great, with a big dash of experimentation, where we try out new techniques to make sure the final cookie is something extra special. We don't stop until our cookies taste d-d-d-d-delicious!
We make our cookies with dairy butter and (only!) free range eggs, Tate and Lyle soft brown sugar and Maldon Salt (yes cookies need salt too and we use only the best).