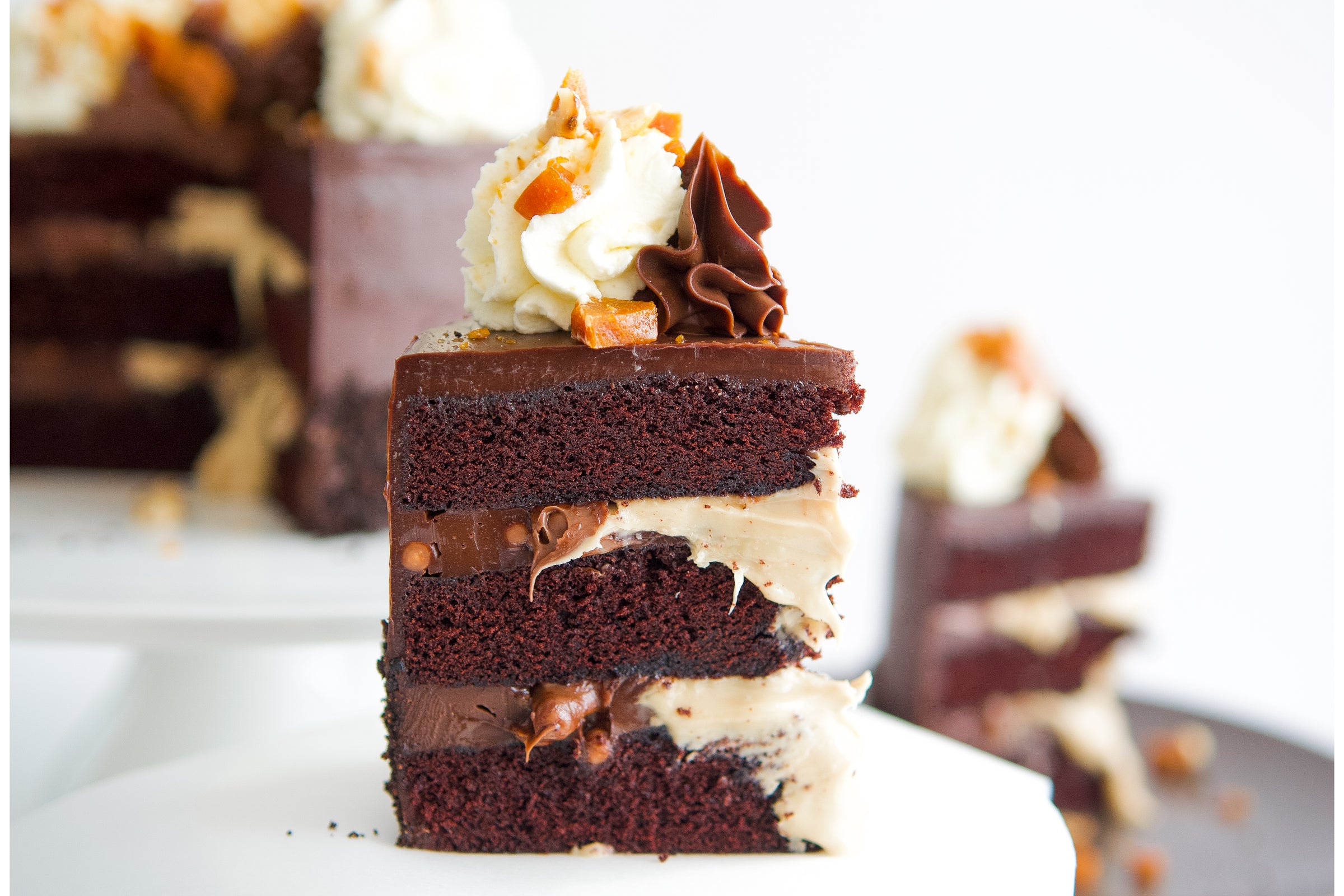 At Punk Cake, we understand that sometimes it's hard to choose just one cake flavor. That's why we offer cake slices that allow you to indulge in multiple flavors at once! Our cake slices are perfect for those who want to try a little bit of everything or simply can't decide on just one flavor. With our cake slices, you can mix and match your favorite flavors to create a truly unique and personalized dessert experience.
Our cake slices are sliced from our 6" semi naked cakes. We use only the finest ingredients to create moist and flavorful cake layers, and our frostings are made with real butter and cream cheese for a rich and creamy finish. Whether you're in the mood for classic vanilla, rich chocolate, or tangy lemon, we have a cake slice that's sure to satisfy your sweet tooth.
Our cake slices are perfect for any occasion, from a small gathering with friends to a large party. They're also a great way to sample different cake flavors without committing to a full-sized cake. And if you're feeling adventurous, you can even mix and match different cake flavors to create your own unique combination.